Activities
With the Texas heat cooling off, the Gulf Coast is the perfect place to spend Autumn, Winter, and the Holidays! The beaches are more tranquil with bluer water and fewer crowds, the resort pool is kept at the perfect temperature for every season, and we host an array of events including Thanksgiving and Christmas Brunch, Pickleball Mixers, Wellness Retreats, Culinary Events, and more!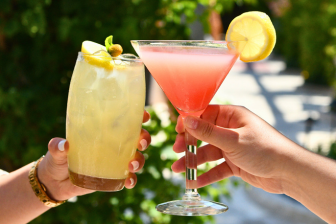 Culinary Experiences
We invite you to savor an array of culinary experiences that combine the finest flavors, freshest ingredients, and culinary creativity that will indulge your taste buds.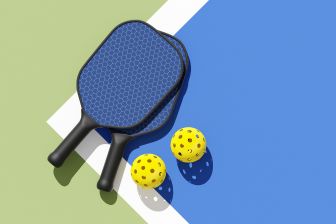 Pickleball at The San Luis Resort
With four dedicated pickleball courts, there's plenty of fun to be had with friends and family. Private and group lessons, clinics, and mixers are offered seasonally!
For additional information, please call (409) 744-1500.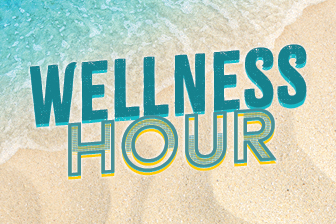 Wellness Activities
Recharge your body and mind with our dynamic fitness offerings. Engage in invigorating HIIT classes or find inner balance with yoga sessions. Please see the concierge for more details. Classes are paid directly to Galveston Boot Camp and Bent on Healthy Living.
Call the Spa San Luis to reserve at 409.740.8603.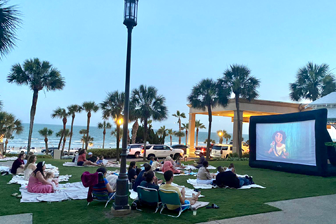 Family Movie Night
Fairy tales, superheroes and loveable characters. Take a seat for a movie night on the lawn. Guests of all ages will enjoy a fun flick as the beach sunsets in the background. Family Movie Night at the Promenade Lawn at Dusk daily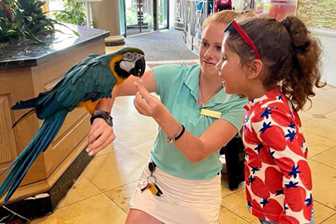 Animal Encounters
Get wild with an animal encounter! Meet Phydias, our resident parrot. A blue and yellow macaw from South America, he's lived at the hotel for more than 20 years.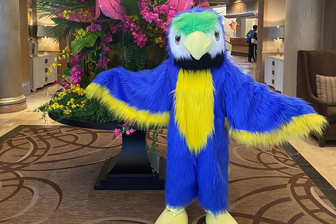 Fun-N-Games
Play with friends and family with Lawn Games on The Gazebo Lawn and Promenade, get your face painted as colorful as you'd like, and create a new friend with a Balloon Animal.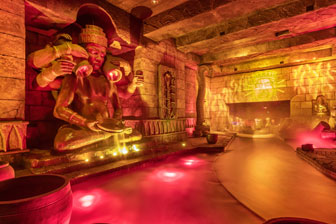 Rainforest River Adventure Ride
Wild times await in a decorative jungle with animatronics, rainforest sounds, and more! Make sure to visit the Build-A-Bear Workshop® where you can create your own wild friend.